Wedding Tents Handcrafted by Sailmakers
Elegant Sailcloth Wedding Tents for Rent
Sperry Tents is a trusted leader in executing topnotch outdoor weddings and events. Our signature sailcloth rental tents are the backbone of some of the country's — and now the world's — dreamiest occasions. Sperry Tents are sought after for their quiet luxury, classic detailing, and natural elegance — they are the ultimate outdoor venue. We welcome the opportunity to make your next occasion a truly memorable one.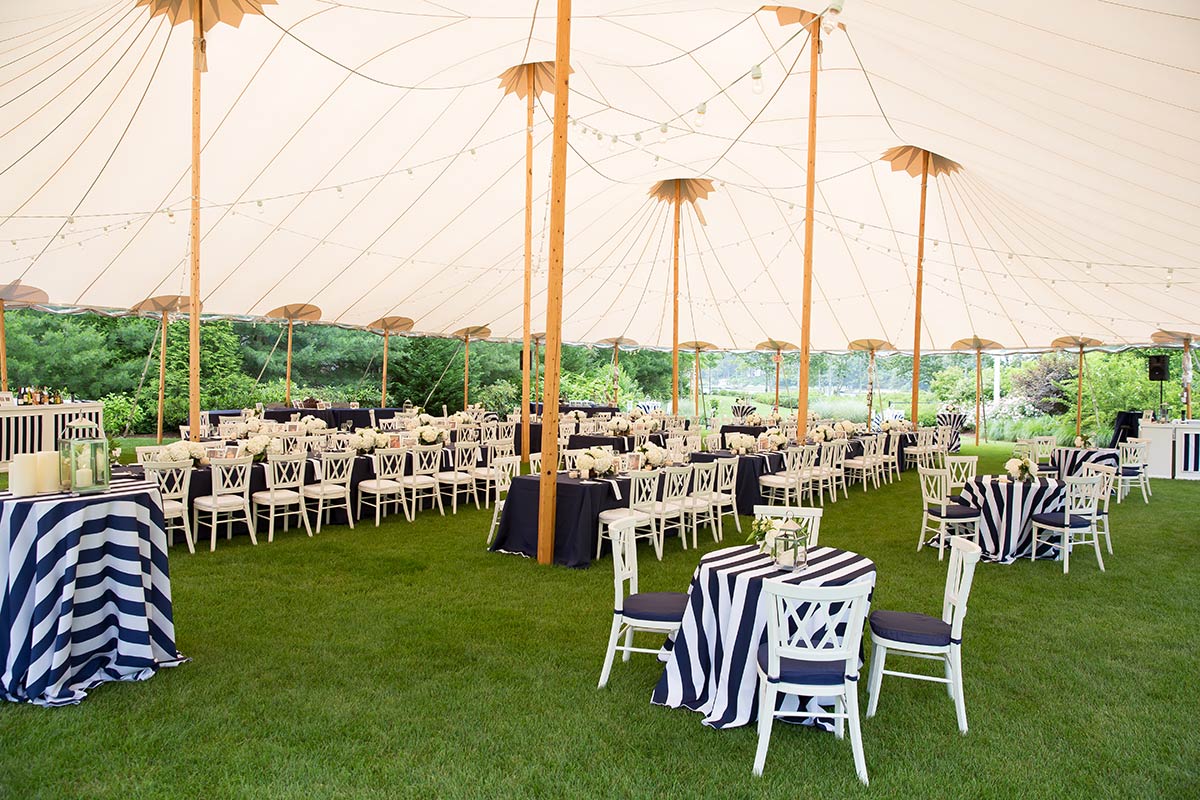 June 7, 2022
Veteran planner Allison Wildes Liset, owner of Elegant Engagements of Cape Cod, is the master…

Outdoor Event Expertise
When planning an outdoor wedding or event, there are important details and contingencies to navigate. But in return for your efforts, you will gain a truly customized occasion that reflects your personality and/or brand. So leave that inflexible indoor venue behind and head outdoors with us!
If you're still in the early planning stages, then enjoy our photo galleries and blog for inspiration.