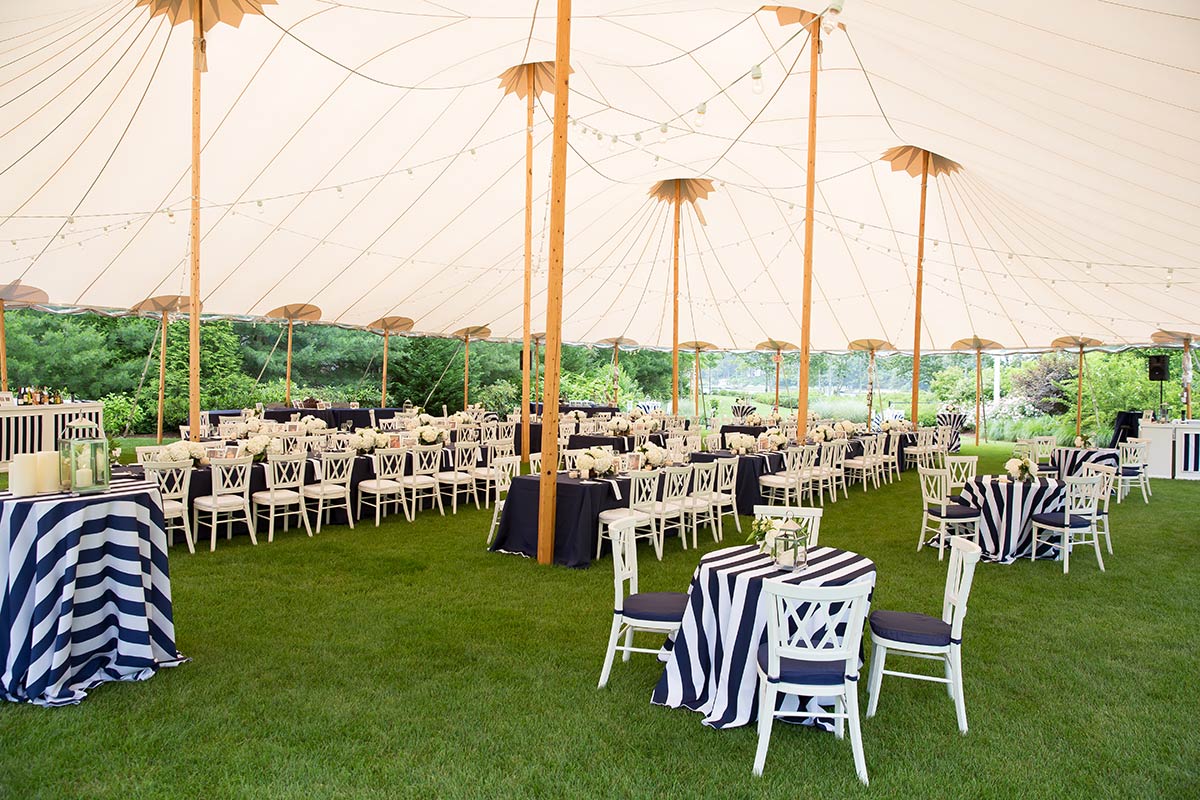 How to Host the Perfect Backyard Clambake
Veteran planner Allison Wildes Liset, owner of Elegant Engagements of Cape Cod, is the master of the backyard clambake. One of the Cape's most trusted event planners, she knows all the ingredients required to pull off this type of laidback, perfect-for-summer party. Here are her tips and tricks for planning a clambake to remember.
RENT A TENT
We always recommend a tent as an event insurance policy! Also, a tent gives you the opportunity to illuminate your event, creating an environment that feels more intimate than an open-air arrangement. And don't forget practical needs: Sperry's Luxury Loos are an elegant way to protect your septic system.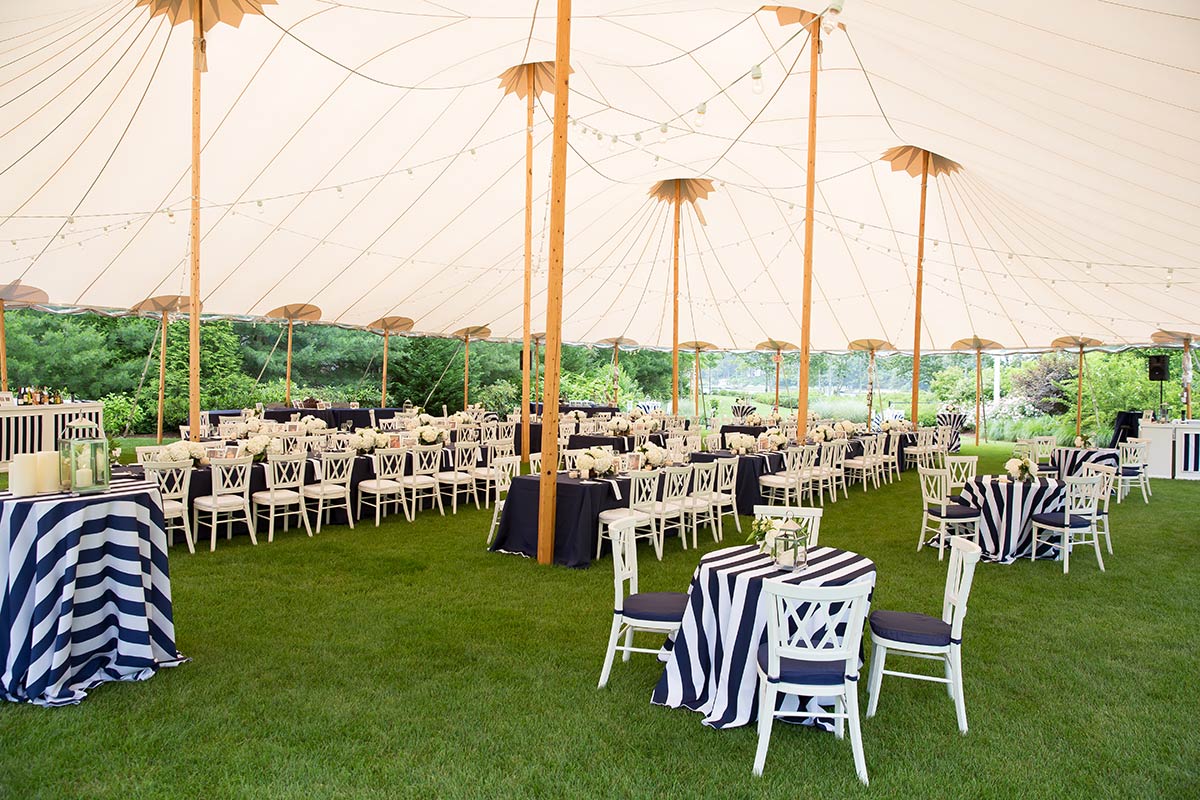 DÉCOR
A nautical theme works great for a clambake and can head in two directions. Sometimes, we like to be a little kitschy with red-and-white lobster checked linens and locally sourced beers and seltzers on ice in galvanized buckets. If the event warrants a more formal approach, we go with crisp navy-and-white striped linens, nautical name cards, and woven chargers. No matter what, lobster bibs—preferably customized—are a must!
APPETIZERS
Why not preface seafood with more seafood? I always recommend a raw bar and chowder to start off the festivities. My favorite is when the oysters, clams, and shrimp are displayed atop crushed ice inside a miniature dinghy. Clam chowder "sips" can be elegantly passed in shot glasses or you can do a make-your-own chowder station with bacon, chives, baby shrimp, and diced tomatoes.
MAIN COURSE
Cape Cod's fresh, local seafood is legendary, which is why clambakes are so popular, particularly with out-of-town guests. Some clients opt for full lobsters; in this case, we typically place a "how to eat a lobster" card at each table setting. Others have their caterer do the initial cracking and serve up only the lobster tails and claws, keeping things nice and neat! Linguiça, clams, mussels, corn on the cob, roasted fingerling potatoes, and corn bread are all menu favorites. We recommend offering a rib-eye steak option for guests who don't favor seafood.
PLAY GAMES
Corn hole is always popular. There are rental companies that will drop off everything you need for corn hole games. I've even placed ping pong/beer pong tables underneath Sperry Arches as an entire gaming destination protected from the elements.
DON'T FORGET DESSERT
Strawberry shortcake is a classic summertime dessert—it's light enough for a hot summer night. Many homes have fire pits these days, so it's fun to have a s'mores bar with out-of-the-box fixin's. A make-your-own ice cream sundae station, like the s'mores, is equally popular with children and adults.
Planning, Design + Production: Elegant Engagements of Cape Cod | Images: Joe Mikos Photographers (unless otherwise noted as Kelly Kronin Photography, Michael Kristy)